GoDaddy is the most famous domain and Internet hosting company in today's' world. They have they're headquartered in Scottsdale, Arizona. Godaddy was founded in the year 1997 by one of the most capable entrepreneurs – Bob Parsons. This company became increasingly popular when they started offering low-cost services for multiple products.  Even today, GoDaddy stands out as the leader in the information technology (IT) industry in the Web area. With the increasing trends of the IT sectors these days, experts have predicted GoDaddy to have a bright future. Here is a list of the pros and cons of using GoDaddy for your Business.
User-Friendly and Variety of Options
The main advantage of GoDaddy is that each and every offer are available in their respective languages and the payments can be made in the currency of that particular country comfortably. If you are worried that your services and very unique and finding the right domain maybe a challenge. You will be relieved to know that GoDaddy has many choices to offer you. You will be able to register your domain among the most exceptional categories such as technology, lifestyle, finance, sports, beverage, food, money, automobile, beauty, home service and many others. 
Click here to get best Godaddy offers and discounts. 
Domain Purchasing
Starting with easy registration and access to the respective services, you can get an attractive discount policy as well. The domain prices start from $0.99 dollars which will not harm your pocket as well. After purchasing your domain, they provide you options such that you can set it up effortlessly. They also provide you offers like a free year by transferring your domain from another vendor. 
Added Advantages
Other advantages are that you can buy and sell domains at an auction. You also have the option to configure up to 100 sub-domains for your primary domain. The services include up to 100 email aliases. You can monitor the service in real time by ensuring that your website is active. They provide free technical support 24/7 at any time and in your preferred language. You can also pre-hire your domain by submitting your application before it is available to others.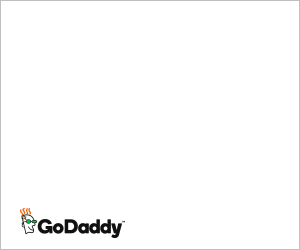 Few Limitations
Out of the many advantages, the few limitations that you would face would be that the initial hosting service contract is only for one year. You cannot make any monthly payments for the respective hosting services. But, for the various benefits of GoDaddy, yearly renewals instead of monthly are not a hassle at all. 
During the year 2012, Godaddy was recognized by the reputed company "Fortune" as one of the "Best Companies to work" among the various companies in and around the same field of work. They were mainly recognised for their unique rewards and excellent benefits for their collaborators. You would be glad to know that GoDaddy has more than over 17.5 million customers and it successfully manages about 76 million domains, located in more than 50 countries all over the globe. Hence, there are a huge number of collaborators behind the support of every product. The fact that they have servers in each of these regions where you want to hire your hosting, makes the cherry on the top kind of a feeling. Hope the content was informative. Stay tuned for more!