Digital Marketing, also known as Internet marketing or online marketing is proving its importance in each day from recent past years. Predicted to be the future of India, it has ability to make your business grow at a larger scale has it offers a wider range of approach towards potential clients. Wanting to grow your business? opt digital marketing without even a second thought. Perhaps, Digital Marketing is the considered to be one of the best career options as well as the best option to grow your business online. After reading this blog, you will have a brief idea about what and why is digital marketing so important and as well as inform you about the job roles and Digital Marketer salary India.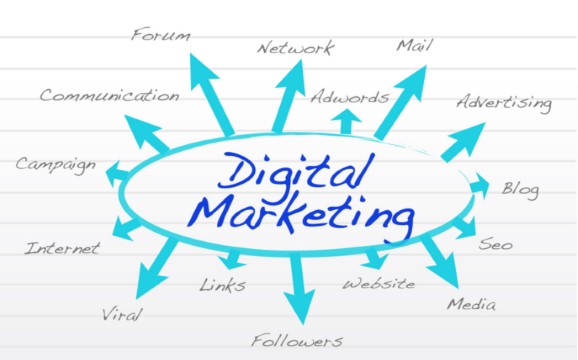 What is digital marketing?
Digital marketing is a way of promoting or marketing your business online using technologies through internet you can spread information about the product or services that your business is offering to the target customers.
Benefits of Digital Marketing
Cost-effective
For every business to succeed, marketing plays a vital role. Traditional way of marketing such using billboards, banners, flyers, television, newspapers costed you a huge amount as well as it was risky because you weren't sure where your promotions are reaching to the right and prospective targets or not. But in this digital marketing era, you can save your expenses in terms of marketing as it is not as expensive as traditional marketing is as well as it is more beneficial to you because you can choose the right target audience and the appropriate demographics based on your business.
High Return on Investments
Be it a small-scale business or a large-scale business, the forte of each business is to earn profits at a huge margin. Though digital marketing cannot give you appropriate numbers when it comes to return of investments but it promises that your business will sustain for a longer run earning good amount.
Job Roles and Digital Marketer salary India
Digital Marketing Executive, Digital marketing Manager, SEM/SEO Specialists, Conversion Rate Optimizer, Inbound Marketing Manager, Content Writer, Analytics Manager are the roles offered to a Digital Marketer. The average salary of Digital marketer in India is Rs.3,50,000 – Rs.4,00,000 per year.
Hope this blog has helped you to gain knowledge about the importance of Digital Marketing in India. To know more, stay connected to us. Thank you for visiting.